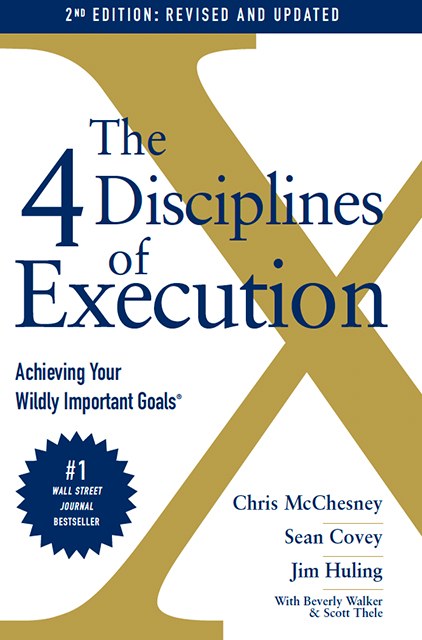 The 4 Disciplines of Execution
Achieving Your Wildly Important Goals
15min
reading /
21min
listening time
About the Summary
The 4 Disciplines of Execution offers a simple, repeatable, and proven formula for executing your most important strategic priorities in the midst of the whirlwind. The original book sold more than 500,000 copies; in this revised and updated edition, the authors have refined 4DX based on 4,000 implementations, with content targeted to leaders' roles. By following the 4 Discipines, leaders can produce breakthrough results, even when executing the strategy requires a significant change in behavior from their teams.
In This Summary, You Will Learn:
How to recognize a breakthrough strategy.
What The 4 Disciplines of Execution are and how to use them to achieve results.
How a leader of leaders and a leader of frontline teams can apply 4DX.
How to get leaders on board and sustain 4DX results and engagement.
Buy the book at Amazon