The #1 Off-the-Shelf Learning Solution for Your Team
Maximum Learning, Minimum Time
Companies that excel in today's fast-paced, constantly-changing business world choose to make continuous learning and employee development a cornerstone of their organizational culture. Don't get left behind.

Our 15-minute summaries & short training videos help learners on every step of the career ladder … from new employees just starting out on their journey to seasoned leaders that need to stay up-to-date on new ideas and tactics. Develop future leaders, upskill team members, and reinforce soft-skills at every level of your organization.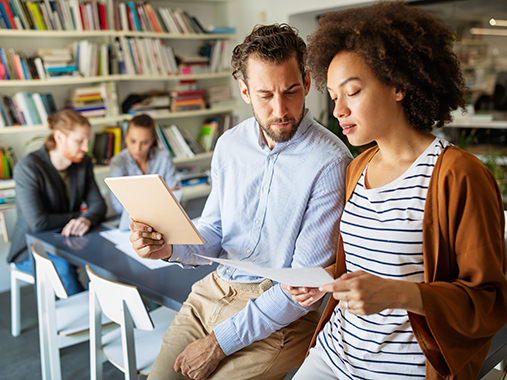 Customization Options
From implementation & onboarding to maximizing the benefits of our program over time, Soundview will be there every step of the way. We're not just a vendor – we work closely with you and your team to curate the right content for your training purposes, and offer ideas that will encourage utilization and engagement with your learners. We can customize a learning experience for you and your team!
Dive deeper into a specific topic by browsing our 60+ pre-defined competency filters. Or, let one of our expert editors do the leg-work for you by aligning our content to your specific corporate initiatives.

Soundview prides itself on client engagement and keeping learners updated when new content becomes available. Our email and app notifications are a great tool for driving usage and help keep our content top-of-mind with your team.


Our entire content library can be integrated in to most Learning Management Systems (LMS) and Learning Experience Platforms (LXP) so team members can consume in the same place where your other learning initiatives already take place.
Seamless Integration
Our book summaries integrate into the top LMS and LXP systems, opening the possibility to blend Soundview content into established learning initiatives or build entirely new learning paths.
Customer success story

The Emerging Leader Alumni Program (which relies heavily on Soundview content) has enabled me to be more confident in handling business challenges.

Melissa A. Ricoh USA, Inc.
Read Full Case Study