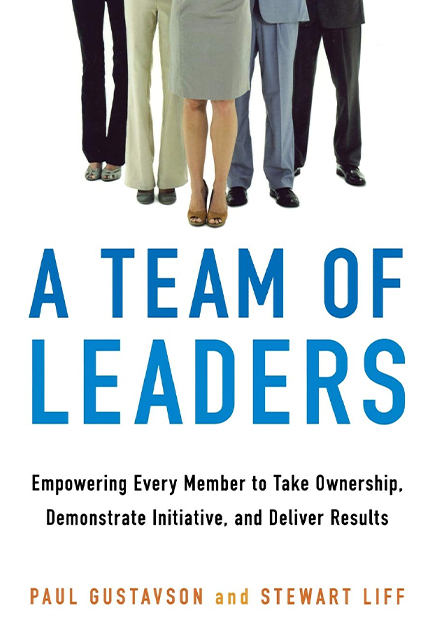 A Team of Leaders
Empowering Every Member to Take Ownership, Demonstrate Initiative and Deliver Results
15min
reading /
19min
listening time
About the Summary
With emphasis on the design of a team, A Team of Leaders offers a new way to energize groups of employees and improve performance. Authors Paul Gustavson and Stewart Liff present the Five-Stage Team Development Model, which outlines a set of characteristics of traditional teams and the progression to creating teams of people who think and act like leaders. By improving the core design components – the systems, processes, knowledge, management and visual management – teams will take responsibility for delivering better results.
In This Summary, You Will Learn:
How to recognize the importance of choosing the right team structure, information systems and people systems.
How to design integrated processes that support leadership growth.
How to adapt a value creation tool that pinpoints the contribution each team member makes and highlights the urgency of everyone pulling together.
How to capture and quickly disseminate the key knowledge that teams need to become effective, self-managing units.
Buy the book at Amazon