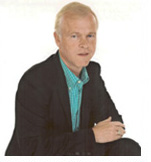 Laurence Barton
The author of three often-quoted books on crisis management, Barton now serves as president and professor of management at The Americana College in Brooklyn, N.Y.
Dr. Barton's articles have appeared in The New York Times, Parade Magazine, The Boston Globe and nearly 40 academic journals. He has been interviewed by all major television networks for his unique insight on the causes of crisis and how effective managers can successfully navigate through turbulent events, and been profiled in The Wall Street Journal.
Barton is one of the world's leading experts in crisis prevention and management and crisis communications. After teaching management and communications at Harvard Business School, Boston College, the University of Nevada at Las Vegas and Penn State University (1983-94), he served as Vice President of Communications and Public Affairs for Motorola, Inc. from 1995-1998.
Dr. Barton has managed over 800 incidents worldwide, ranging from workplace threats and murder, to stalking of employees and managers, environmental and construction accidents, cases of fraud and embezzlement and various sensitive controversies impacting organizational reputation and market position. He has written over 300 crisis plans and designed nearly 40 corporate "war rooms" for companies worldwide.
As a seminar leader and presenter, his presentations consistently earn "outstanding" ratings from audiences at conventions and seminars that have ranged in size from twenty to over 2,000 attendees. Among his most requested presentations is: "What Is A Nice Company Like Yours Doing In A Headline Like This?"
He holds an A.B., magna cum laude, from Boston College (1978), the M.A.L.D. from The Fletcher School of Law and Diplomacy at Tufts University (1981) and his Ph.D. in public affairs and international communications from Boston University (1983). He was named Senior Fulbright Fellow to Japan in 1995 by the United States Information Agency.
More From The Author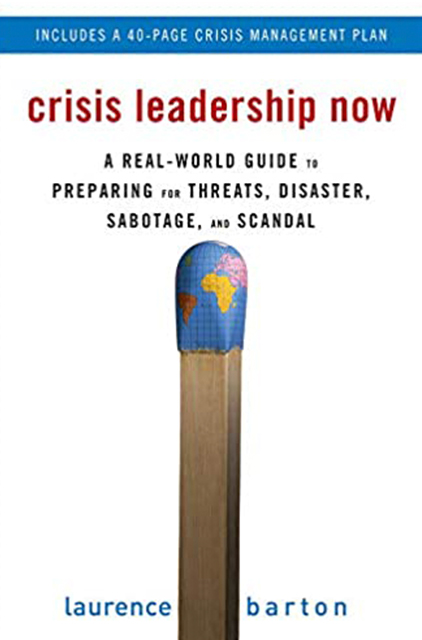 Crisis Leadership Now
Laurence Barton