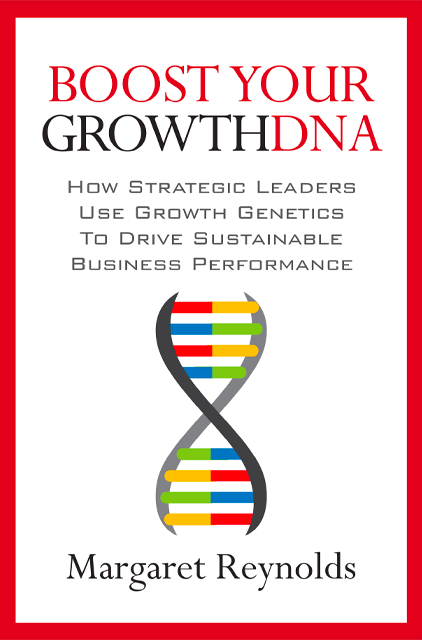 Boost Your GrowthDNA
How Strategic Leaders Use Growth Genetics to Drive Sustainable Performance
10min
reading /
15min
listening time
About the Summary
Margaret Reynolds, in Boost Your GrowthDNA examines complex business problems and provides systematic solutions. GrowthDNA has four strands that contribute to an organization's successful growth. These "growth genetics" are invisible and typically not tracked or measured. Yet, like DNA, they are predictive of outcomes and can be managed and modified. Proactively managing GrowthDNA yields a healthier business and generates sustainable high performance.
In This Summary, You Will Learn:
How to develop the confidence needed to challenge the status quo and set sights on bolder goals.
What is required to achieve strategic clarity organization-wide.
Why developing organizational commitment to strategy is a leader's #1 job.
The importance of a growth-minded culture and the role of communication in achieving it.
Buy the book at Amazon