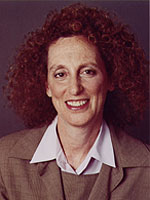 Leslie Gaines-Ross
In her role as Chief Reputation Strategist, Dr. Leslie Gaines-Ross leads Weber Shandwick's global reputation consulting services and proprietary thought leadership development. She is the architect of groundbreaking, award-winning research into CEO and corporate reputation, executive team reputation, leadership transitions, and reputation sustainability and recovery. Dr. Gaines-Ross is a member of Weber Shandwick's global senior management team and is based in the firm's corporate headquarters in New York.
Dr. Gaines-Ross is one of the world's most widely recognized experts on CEO reputation — how CEO reputations are built, enhanced and protected. She spearheaded the first comprehensive research on CEO reputation and its impact on corporate reputation and performance. She developed Weber Shandwick's first global corporate reputation study – "Safeguarding Reputation," which identifies strategies for sustaining and recovering corporate reputation. Dr. Gaines-Ross also created Fortune's "On the Minds of CEOs" research. Her book, CEO Capital: A Guide to Building CEO Reputation and Company Success, was published in 2003 by John Wiley & Sons and her book on reputation recovery is scheduled to be published in 2008, also by John Wiley & Sons.
Before joining Weber Shandwick, Dr. Gaines-Ross was Chief Knowledge & Research Officer Worldwide at Burson-Marsteller and Marketing & Communications Director at Fortune. At Fortune, she initiated several groundbreaking research programs including "Leveraging Corporate Equity" and "Brands at the Crossroads." She is also widely recognized for her strategic insights into and analysis of Fortune's Most Admired Companies Survey. Dr. Gaines-Ross was a 1995 winner of Time Inc.'s President's Award. She is also the co-author of FORTUNE Cookies: Management Wit and Wisdom, which was published by Vintage Books.
Dr. Gaines-Ross's work has been featured in the Financial Times, The Times (London), The Wall Street Journal, The New York Times, The Economist, Fortune, BusinessWeek, Wired, Advertising Age, PRWeek, Forbes, The Christian Science Monitor, USA Today, Chief Executive, Business 2.0, Across the Board and in many other publications around the world. She has also appeared on CNN and CNBC.
Dr. Gaines-Ross is a frequent public speaker on CEO and corporate reputation management. She has lectured at The Anderson Graduate School of Management at UCLA, USC, Wharton School of Business, New York University and Columbia University. Dr. Gaines-Ross was also a speaker at the 2003 World Economic Forum Governor's Meeting. She is a member of Ethical Corporation's Advisory Board, serves on the Executive Advisory Panel of Corporate Reputation Review and was inducted into the Academy of Women Achievers of the YWCA of the City of New York. Leslie has been named one of the "100 Most Influential People in Business Ethics for 2007" by Ethisphere Magazine.
Dr. Gaines-Ross created www.reputationRx.com, the Web site devoted exclusively to reputation news and information.
More From The Author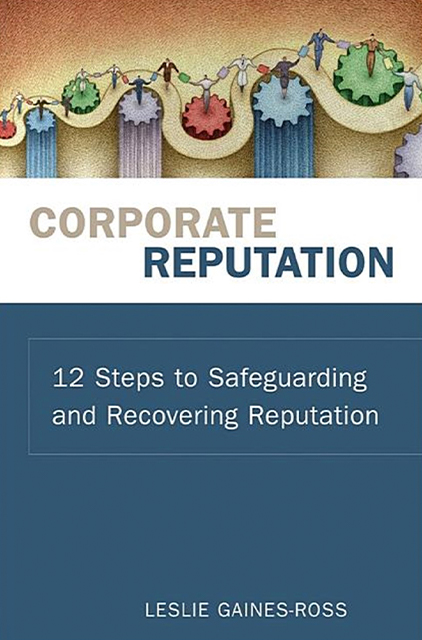 Corporate Reputation
Leslie Gaines-Ross