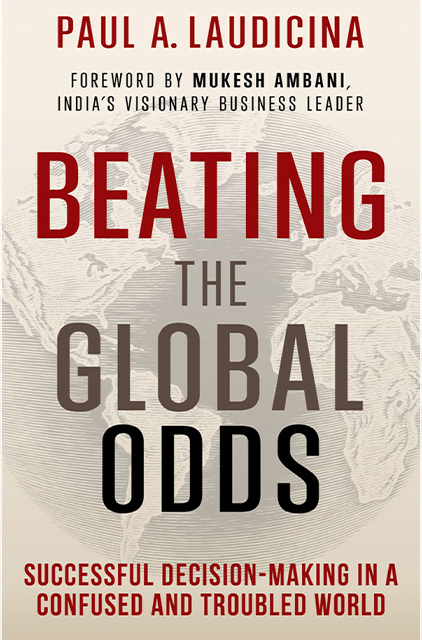 Beating the Global Odds
Successful Decision-Making in a Confused and Troubled World
15min
reading time /
20min
listening time
About the Summary
While the widespread proliferation of information in our 24/7 news cycle can yield great benefits, the overall result has been a decrease in innovation and leadership. Beating the Global Odds is here to help, showing you how to cut through the clutter and regain your focus as you confront the challenges of the future. Author Paul A. Laudicina offers a road map to building a better, more cohesive, and more coherent tomorrow, for your business, your world, and yourself.
In This Summary, You Will Learn:
How to widen your lens and create a global vision.
Why you need to master scenario planning in order to make sense of today's world.
The critical role that values-based leadership will play in the future of politics and business.
Four possible scenarios for the next decade and beyond.
Buy the book at Amazon