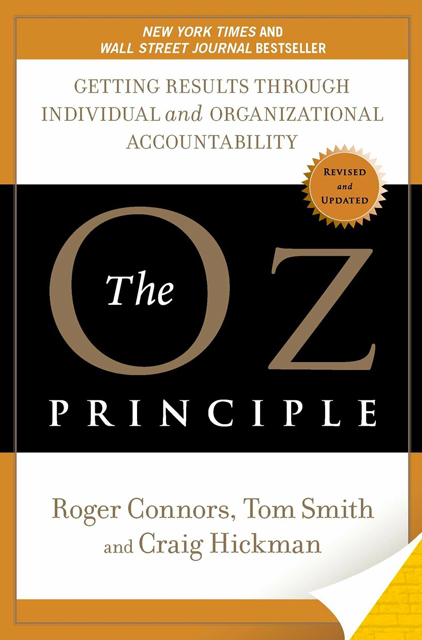 The Oz Principle
Getting Results Through Individual and Organizational Accountability
15min
reading /
21min
listening time
About the Summary
In this executive book summary, Connors, Smith and Hickman detail how people and organizations, armed with attitudes of workplace accountability, can overcome the obstacles, excuses and biases that keep them from getting the outcomes they want. The Oz Principle is vital to anyone charged with obtaining results.
In This Summary, You Will Learn:
How people and organizations can overcome victim attitudes and behavior and step Above The Line® to attain superior performance.
How to focus on the fundamental cause of poor leadership, low productivity, unacceptable quality, customer dissatisfaction, inadequate innovation, wasted talent, dysfunctional teams or a general lack of accountability.
How to move beyond explaining why you didn't or can't do better to what you can do to make your future brighter.
How to improve performance through accountability.
Buy the book at Amazon