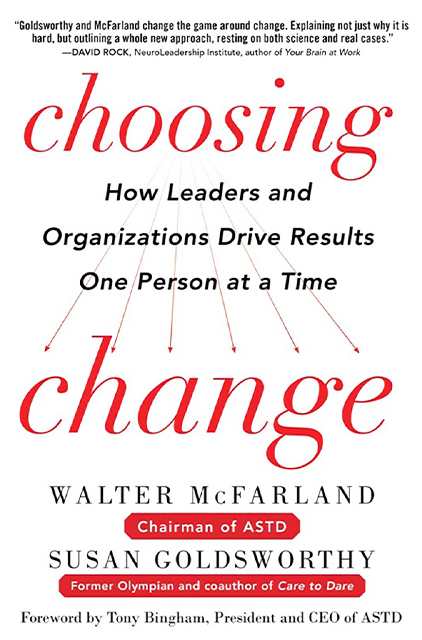 Choosing Change
How Leaders and Organizations Drive Results One Person at a Time
15min
reading /
20min
listening time
About the Summary
In Choosing Change, ASTD Chairman Walter McFarland and leadership executive coach Susan Goldsworthy offer a proven model for not just facing inevitable change but also leveraging it as a tool for long-term success. If you want to lead change, you need to be open to change yourself. Choosing Change provides a framework called the Five Ds to compare key elements to be aware of during both individual and organizational change.
In This Summary, You Will Learn:
The Five Ds of the successful change process: Disruption, Desire, Discipline, Determination and Development.
How to apply key findings from the field of neuroscience to maximize the success of any revolutionary change effort.
How to implement a successful revolutionary change in yourself and in your organization.
Buy the book at Amazon