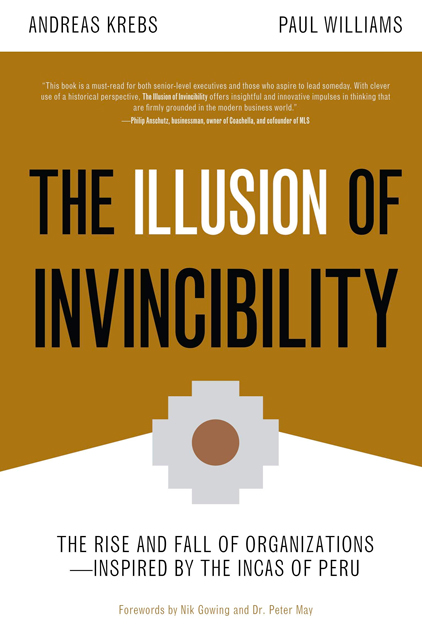 The Illusion of Invincibility
The Rise and Fall of Organizations Inspired by the Incas of Peru
About the Summary
In The Illusion of Invincibility, authors Paul Williams and Andreas Krebs take a close look at the factors that impact business success. Using the Incan Empire as an example, they reveal how businesses today can avoid the kinds of power struggles that bring about destruction and make objective decisions when faced with challenges.
In This Summary You'll Learn:
How to create and live by an inspiring and compelling company vision.
What key considerations should be made when hiring and promoting people.
How a leader can get the best out of the team and drive the organization forward.
Three "best of" practices to help a company avoid failure in mergers and acquisitions.
Buy the book at Amazon