Joseph Badaracco
Joseph L. Badaracco, Jr. is the John Shad Professor of Business Ethics at Harvard Business School. He has taught courses on strategy, general management, and business ethics in the school's M.B.A. and executive programs. He has also served as Chairman of the Harvard University Advisory Committee on Shareholder Responsibility.
Professor Badaracco is a graduate of St. Louis University , Oxford University, where he was a Rhodes Scholar, and Harvard Business School, where he earned an M.B.A. and a D.B.A. He was also a Visiting Professor in the Harvard University Program in Ethics and the Professions.


Professor Badaracco has written three other books on managers' ethical responsibilities: Leadership and the Quest for Integrity (With Richard Ellsworth), Business Ethics: Roles and Responsibilities, and Defining Moments: When Managers Must Choose between Right and Right. He is also the author of Loading the Dice, a study of business-government relations in five countries, and The Knowledge Link, a study of international strategic alliances. These books have been translated into nine languages.
More From The Author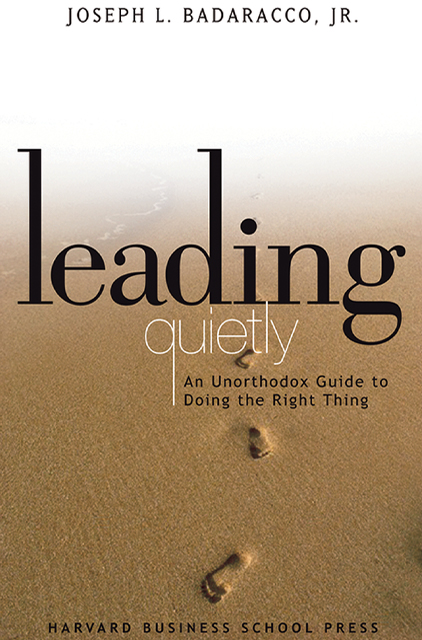 Leading Quietly
Joseph Badaracco