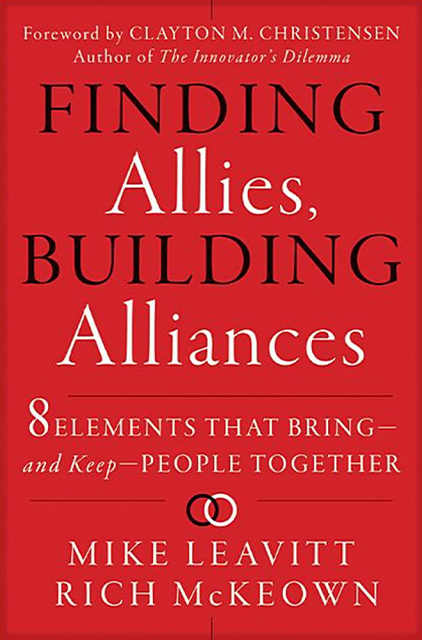 Finding Allies, Building Alliances
8 Elements that Bring - and Keep - People Together
15min
reading /
20min
listening time
About the summary
Solving large issues in today's complex world requires cooperation among diverse stakeholders. Finding Allies, Building Alliances is a guide for anyone tasked with fostering and maintaining an effective, productive and collaborative venture. The first step is to carefully choose a network of participants that will become a powerful alliance. With the right team in place, a framework of eight elements will help your group work together for the mutual benefit of all parties.
In This Summary, You Will Learn:
The benefits and key elements of a value alliance.
The differences between conveners and leaders.
The importance of finding representatives of substance.
How to brand your alliance as a "northbound train."
How to recognize and use collaborative intelligence.
Buy the book at Amazon