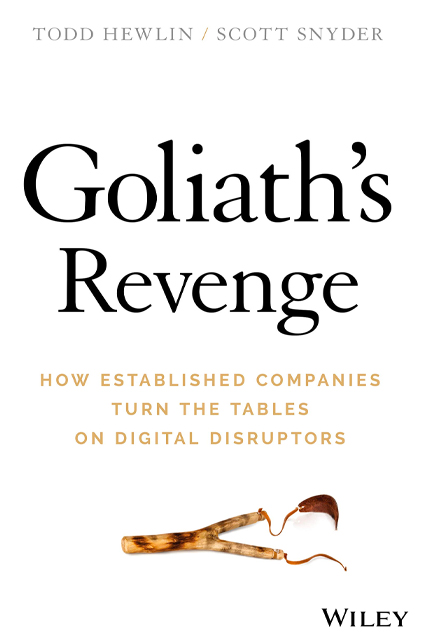 Goliath's Revenge
How Established Companies Turn the Tables on Digital Disruptors
About the Summary
Goliath's Revenge presents an insider's view of how industry leaders are accelerating innovation, building new skills, and disrupting themselves to come out stronger in this post-digital age. This valuable resource shows how to realign your business model, reset your talent development priorities, and retake market share lost to digital-ready competitors. By following six new rules of innovation, you can reset your company's strategy to become a digital disruptor and carve your future leadership position.
In This Summary You'll Learn:
The six rules of Goliath's Revenge and how to use them.
The importance of crown jewels and how to identify them.
Why your company needs to pursue both Big I and Little I innovation.
To use networks to accelerate innovation.
Buy the book at Amazon