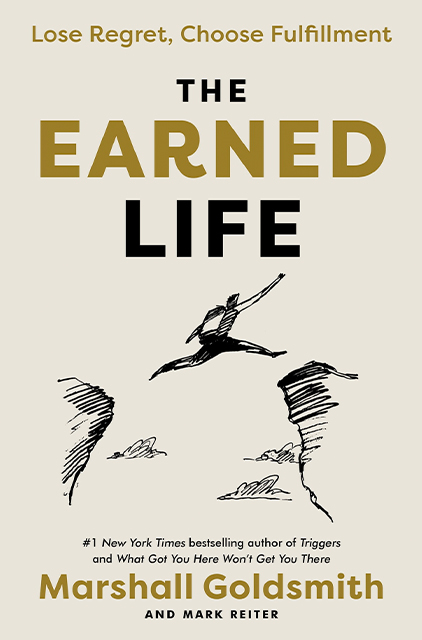 The Earned Life
Lose Regret, Choose Fulfillment
15min
reading /
26min
listening time
About the Summary
Any decent advice book aims to help readers overcome a perennial challenge. The challenge Marshall Goldsmith and Mark Reiter are tackling in The Earned Life: Lose Regret, Choose Fulfillment is regret. Not just any regret…the supersized existential regret that reroutes destinies and persecutes our memories for decades. Readers will learn to accept that regret is inevitable, but its frequency can be reduced. The primary theme presented is how to achieve a life of fulfillment–what the authors call an earned life–when the choices, risks, and effort we make in each moment align with an overarching purpose in our lives, regardless of the eventual outcome.
In This Summary, You Will Learn:
What's stopping you from choosing your own life.
How to create an earning checklist.
The five building blocks of discipline.
When earning becomes a habit.
Buy the book at Amazon