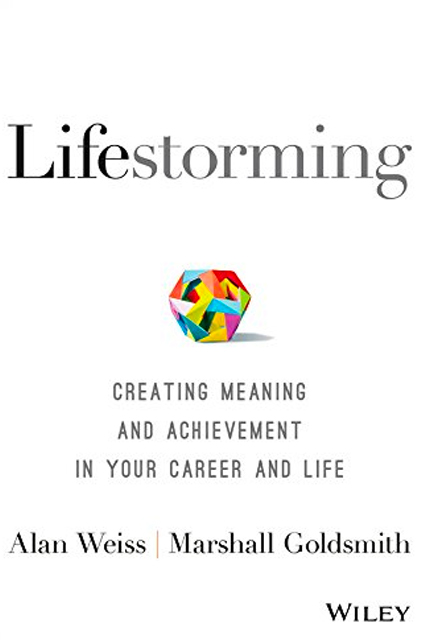 Lifestorming
Creating Meaning and Achievement in Your Career and Life
15min
reading time /
18min
listening time
About the Summary
Lifestorming is your personal guide to becoming the person you want to be. While change is not easy, it is possible. Alan Weiss and Marshall Goldsmith outline six building blocks of character that will help you to challenge your belief system, develop a leadership mindset, and overcome the stumbling blocks that keep you from success. Lifestorming will help you map out an action plan and learn how to continually move forward at work, at home and in everyday life.
In This Summary, You Will Learn:
How to set the course of a personal evolutionary journey while being aware of outside forces that can influence the journey along the way.
How to recognize when changes in your behaviors are needed.
How to build character in a way that allows you to reach your full potential and create the future you desire and deserve.
How to understand that legacies are created day to day, and how your behaviors and decisions are building that legacy.
Buy the book at Amazon