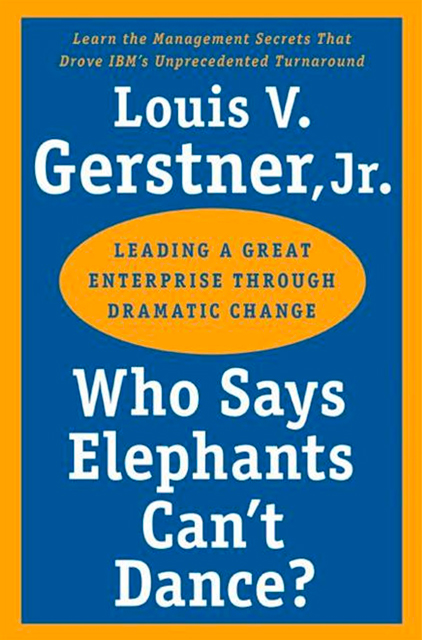 Who Says Elephants Can't Dance?
Inside IBM's Historic Turnaround
About the Summary
Lou Gerstner, the visionary former chairman and CEO of IBM, gives his detailed, insider account of the now-legendary turnaround at the giant computer company. Revealing his tactics step by step, this book summary takes the reader behind the curtain and discusses the unbelievable mess he inherited and shows glimpses into the office and mind of a Fortune 500 CEO facing the challenge of a lifetime.
Buy the book at Amazon