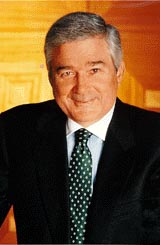 Louis Gerstner Jr.
Louis Gerstner Jr., served as chairman and chief executive officer of IBM from April 1993 until March 2002, when he retired as CEO.
He remained chairman of the board through the end of 2002. Before joining IBM, Mr. Gerstner served for four years as chairman and CEO of RJR Nabisco, Inc. This was preceded by an eleven-year career at the
American Express Company, where he was president of the parent company and chairman and CEO of its largest subsidiary.
Prior to that, Mr. Gerstner was a director of the management consulting firm of McKinsey & Co., Inc. He received a bachelor's
degree in engineering from Dartmouth College and an MBA from Harvard Business School.
Mr. Gerstner is a director of Bristol-Myers Squibb Co. and a member of the advisory boards of
DaimlerChrysler and Sony Corporation. He is vice chairman of the board
of Memorial Sloan-Kettering Cancer Center, a member of the board of the
Council on Foreign Relations, a member of The Business Council,
and a fellow of the America-China Forum. In past years he served on the
Boards of The New York Times Company, American Express Company,
AT&T, Caterpillar, Inc., Jewel Companies, Melville Corporation, and RJR
Nabisco Holdings Co.
A lifetime advocate of the importance of quality education, Mr.
Gerstner recently created a Commission on Teaching to develop specific
policy recommendations to deal with the teaching crisis America is facing.
From 1996 to 2002 he co-chaired Achieve, an organization created by U.S.
Governors and business leaders to drive high academic standards for
public schools in the United States. At IBM he established Reinventing
Education as a strategic partnership with 21 states and school districts
which utilize IBM technology and technical assistance to eliminate key
barriers to school reform and improve student performance. He is
co-author of the book Reinventing Education: Entrepreneurship in
America's Public Schools (Dutton 1994).
He has received numerous awards for his work in education, among
them the Cleveland E. Dodge Medal for Distinguished Service to Education –
Teachers College, Columbia University, and the Distinguished Service
to Science and Education award from the American Museum of Natural
History. In recognition of his efforts on behalf of public education,
as well as his business accomplishments, Mr. Gerstner was awarded
the designation of honorary Knight of the British Empire by Queen
Elizabeth II in June 2001.
More From The Author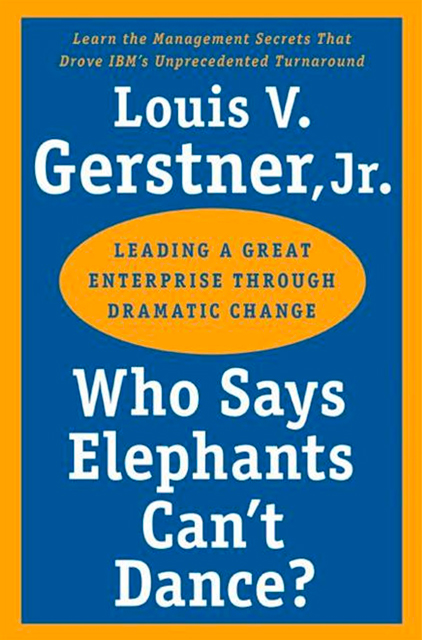 Who Says Elephants Can't Dance?
Louis Gerstner Jr.