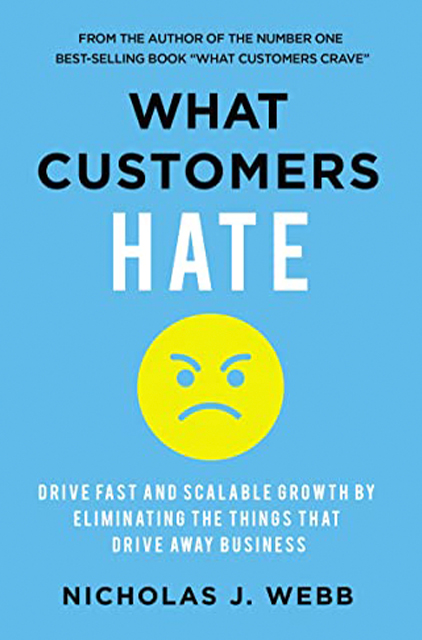 What Customers Hate
Drive Fast and Scalable Growth by Eliminating the Things that Drive Away Business
15min
reading /
25min
listening time
About the Summary
In a time of massive and continuous disruption, too many organizations are trying to optimize obsolete systems, policies, and training programs. What they really need to do is press the reset button and look at the world with fresh eyes. In What Customers Hate: Drive Fast and Scalable Growth by Eliminating the Things that Drive Away Business, author Nicholas J. Webb shares how innovative companies and their disruptive leaders reap the rewards of customer promotion, customer satisfaction, significantly lower marketing costs, and scalable growth and profitability.
In This Summary, You Will Learn:
That your customers hate you, so you better get used to it.
The Net Experience Formula.
The five touchpoints that create love or hate for your customer.
The four customer personas that impact client experience.
Buy the book at Amazon