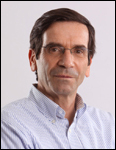 Itamar Simonson
Itamar Simonson is the Sebastian S. Kresge Professor of Marketing at the Graduate School of Business, Stanford University. Itamar has published numerous articles in leading marketing and decision making journals. His work has provided new insights into consumer choice, the factors that drive buyer decisions, the limits of customization, and other central marketing issues.
He has won many awards for his research, including the Distinguished Scientific Contribution Award of the Society for Consumer Psychology, Elected Fellow of the Association for Consumer Research, the award for Best Article published in the Journal of Consumer Research, twice the Journal of Marketing Research O'Dell Award (for the JMR article that has had the greatest impact on the marketing field in the previous 5 years), the Best Article in the Journal of Public Policy & Marketing, the Association for Consumer Research Ferber Award, and the American Marketing Association award for the Best Article on services marketing.
At Stanford Dr. Simonson has taught MBA courses on marketing management, critical analytical thinking, marketing to businesses, and technology marketing, and PhD courses on consumer behavior, consumer research methods, and decision making. Itamar serves on nine editorial boards of leading marketing and decision making journals.
More From The Author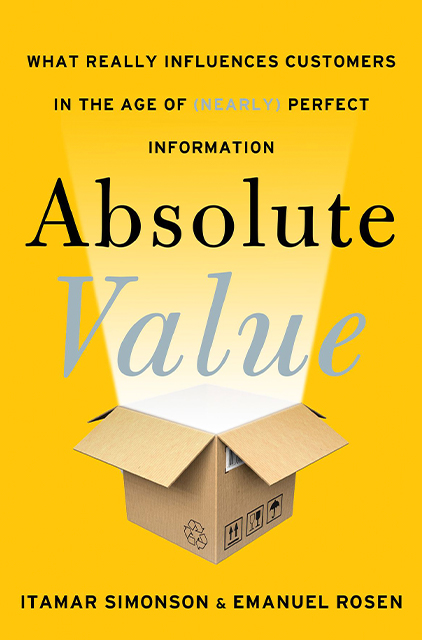 Absolute Value
Itamar Simonson,
Emanuel Rosen