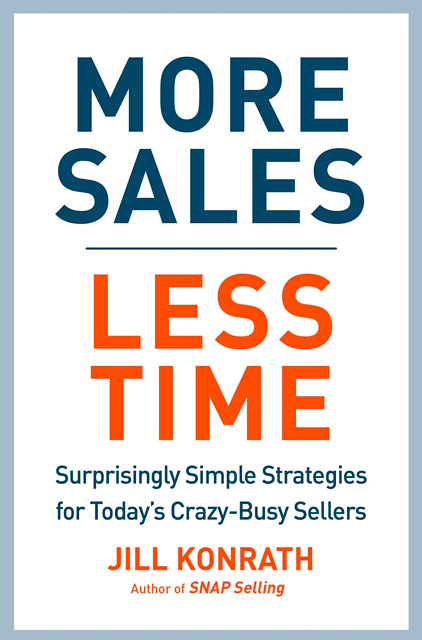 More Sales, Less Time
Surprisingly Simple Strategies for Today's Crazy-Busy Sellers
15min
reading /
20min
listening time
About the Summary
Jill Konrath, a globally recognized sales consultant and speaker, delivers a unique productivity guide specifically for sales success. In More Sales, Less Time, Konrath blends behavioral research with her own deep knowledge of sales to teach you how to succeed in this age of distraction. Konrath helps you to develop strategies specifically tailored to your life in sales, using your strengths to cut through the feeling of being overwhelmed. It's up to you to rescue your time and to sell smarter. More Sales, Less Time will show you how.
In This Summary, You Will Learn:
The unique challenges of today's "Age of Distraction."
How to eliminate distractions and change the way you tackle email and social media.
How to focus better and plan your work systems.
How to transform your mindset to effortlessly incorporate new, more productive habits.
Buy the book at Amazon