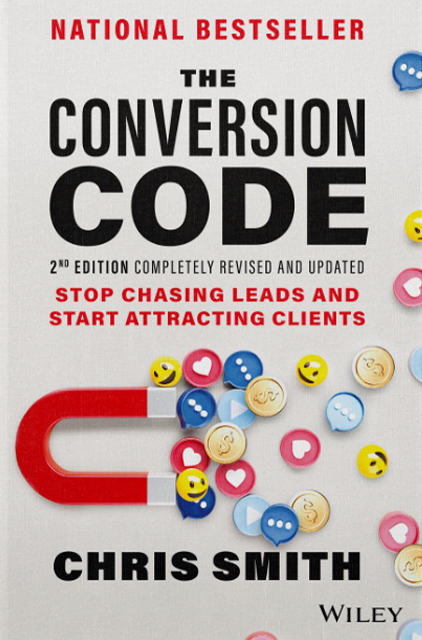 The Conversion Code
Stop Chasing Leads and Start Attracting Clients
15min
reading /
26min
listening time
About the Summary
The Conversion Code is a step-by-step guide to marketing and sales that will grow your business faster. The outcome for those who follow it is the highest conversion rate possible. Doing what is outlined in this book will get you better website traffic, a larger email list, higher-quality leads, and more social media followers. Most importantly, you will close more sales and make more money.
In This Summary, You Will Learn:
How to do marketing that attracts high-quality leads.
The essential components of websites, landing pages, blogs, and social ads.
How to follow up with leads that are most likely to convert.
The billion-dollar sales scripts.
Buy the book at Amazon