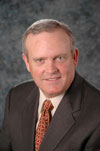 Kevin Davis
Kevin Davis is the president of TopLine Leadership Inc., a company that provides speaking, consulting and training services that dramatically increase TopLine revenue growth. Since 1989, Kevin has delivered sales and management/leadership training to tens of thousands of tenured salespeople and sales managers.
Kevin is the author of Getting Into Your Customer's Head: 8 Secret Roles of Selling Your Competitors Don't Know, which was voted one of the top 30 business books by Soundview Executive Book Summaries (out of 1,500 titles considered annually). Kevin was recently interviewed on CNBC and appeared in The Wall Street Journal.
Prior to starting his training firm, Kevin was a sales representative, account executive, sales manager, and district general manager during a distinguished career with Lanier Worldwide, a Fortune 200 company. In each of Kevin's positions he earned Lanier's Chairman's Council award, presented annually to producers ranking in the top five percent. He also earned Lanier's prestigious "District Manager of the Year" Award. As a sales manager, Kevin hired, trained and coached over 250 salespeople.
Kevin is a member of the National Speakers Association. His formal education includes a B.A. in Business Administration/Finance and extensive post-graduate work at U.C. Berkeley on the subject of instructional design. Kevin and his wife have two children, a daughter in law school and a son currently serving in the U.S.Navy.
More From The Author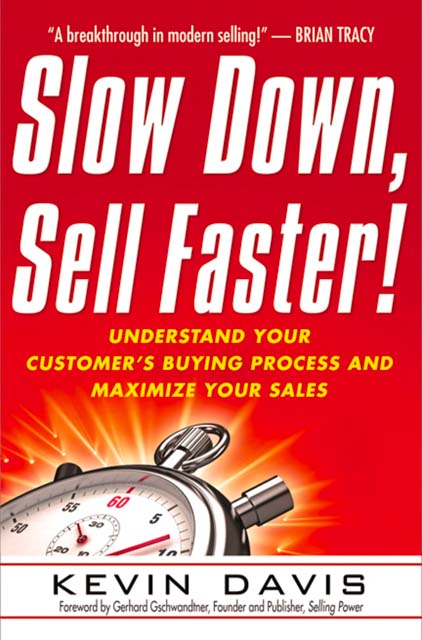 Slow Down, Sell Faster!
Kevin Davis