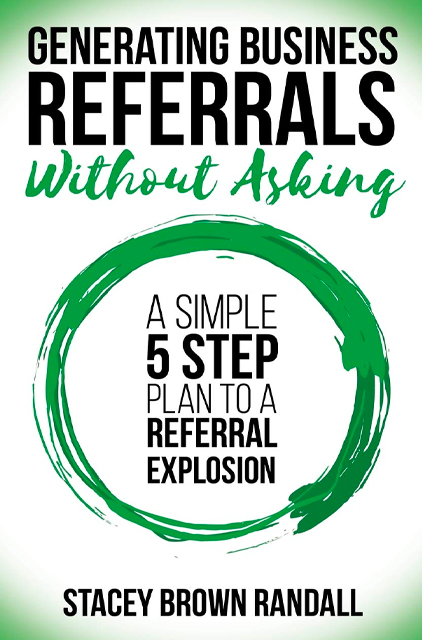 Generating Business Referrals Without Asking
A Simple Five Step Plan to a Referral Explosion
10min
reading time /
10min
listening time
About the Summary
Anyone who has experienced the power of a referral will want to know how to generate more. In Generating Business Referrals Without Asking, Stacey Brown Randall provides five steps to building a business sustained by referrals without asking or manipulating, but by staying authentic. Her proven structured approach increases productivity and profits while cutting back on the hustle.
In This Summary, You Will Learn:
Why it's wrong to ask for referrals and how to use a more authentic method to drive results.
How to go against conventional wisdom and unleash your referral explosion.
How to elevate touch points from just keeping in touch to staying top of mind.
Who makes the ideal referral source for you.
Buy the book at Amazon