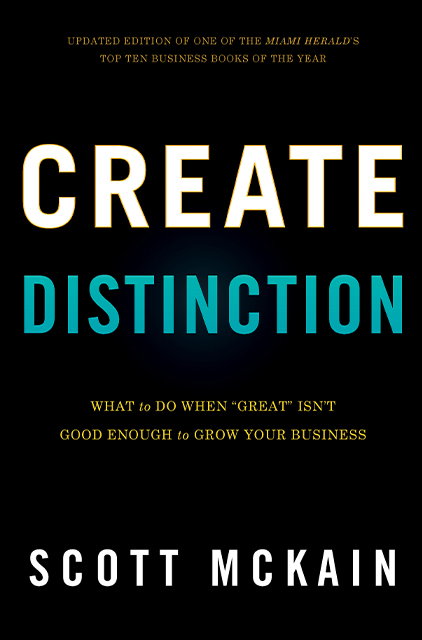 Create Distinction
What to Do When 'Great' Isn't Good
15min
reading time /
21min
listening time
About the Summary
In Create Distinction, Scott McKain offers a potent cure for similarity and uniformity — the primary killers of businesses and careers. Have you taken your business from good to great, only to find that "great" still isn't cutting it? McKain lays out the cornerstones of distinction and equips you with the specific tools and knowledge you need to stand out.
In This Summary, You Will Learn:
The 3 destroyers of differentiation and how to avoid them.
What creates differentiation in the marketplace.
How to create points of distinction that are recognizable and important to your customers.
How to stimulate productive creativity to create the ultimate experience.
The value of your organization's unique story and how to find it.
Buy the book at Amazon