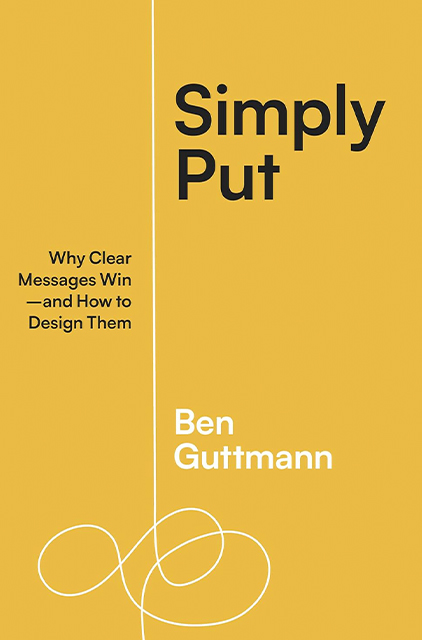 Simply Put
Why Clear Messages Win - and How to Design Them
15min
reading time /
27min
listening time
About the Summary
Think about the most powerful message you've ever heard. Picture the most life-changing piece of advice from a mentor, the most stirring call to action in a stump speech, or the stickiest slogan splashed across a commercial. Author Ben Guttmann set out to answer a basic question he's been trying to answer his entire career: "Why do some messages work when others don't?" In Simply Put: Why Clear Messages Win – and How to Design Them, Guttmann explores science and history, lessons from the world's most captivating leaders and innovative companies, and tools that can harness the power of simplicity to connect and communicate. This book is for anyone who wants to break through the noise in a world of great complexity, to tell the world their stories by getting better at doing the hard work of getting simple.
In This Summary, You Will Learn:
Why simple messaging wins.
The impact of the busy world on our stupid brains.
How compilation is a crime in communication.
The five principles of simple messages.
Buy the book at Amazon