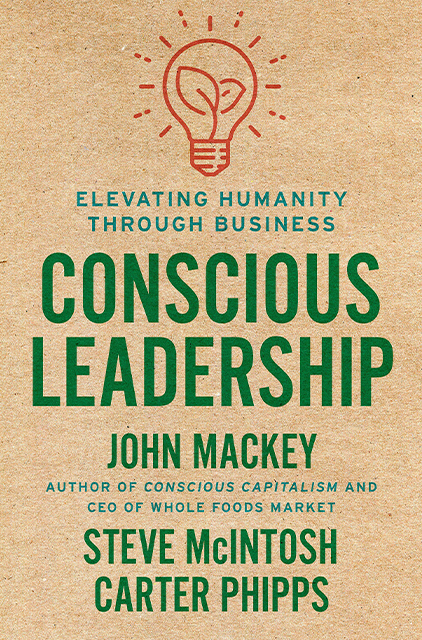 Conscious Leadership
Elevating Humanity Through Business
15min
reading time /
20min
listening time
About the Summary
John Mackey started a movement when he founded Whole Foods, bringing natural, organic food to the masses and not only changing the market but breaking the mold. Now, for the first time, Conscious Leadership closely explores the vision, virtues, and mindset that have informed Mackey's own leadership journey, providing a roadmap for innovative, value-based leadership—in business and in society.
In This Summary, You Will Learn:
The nine characteristics of a conscious leader.
What it means to lead with love.
How to go beyond win-win deals and solutions.
How and why leaders must constantly evolve their teams.
New strategies to continuously learn and grow.
Buy the book at Amazon