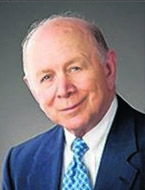 Harlan Steinbaum
Harlan Steinbaum was born in St. Louis, Missouri, and attended University City High School in St. Louis before going to Tulane University and the Wharton School, University of Pennsylvania. He received a Bachelor's Degree in Business Administration from Tulane in 1954. In college, he was in the Air Force ROTC, and upon graduation from Tulane, entered the Air Force as an officer and was stationed in Lubbock, Texas. After the Air Force, Steinbaum went back to St. Louis and joined his father in the real estate business.
In 1968 he was asked to join Glaser Drug Stores, a family-owned chain of retail drug stores founded by his father-in-law, Morris Glaser. He helped the company as it increased its footprint in St. Louis as well as other states. After his father-in-law retired, he became president and CEO, and the company expanded into new territories and concepts: enlarged the size and product mix of stand-alone pharmacies, opened eyewear stores, and hearing aid stores. The company was renamed Medicare-Glaser Corporation.
In 1972, they sold Pet, Inc., a New York Stock Exchange company. While at Pet, Steinbaum became group president, with profit and loss responsibility for six out of seventeen operating divisions. But seeing the company that his family had built absorbed into a large conglomerate with a mixed agenda did not sit well with him and other family members. In a highly unorthodox move that many observers thought was crazy, the Medicare-Glaser management team bought the company back from Pet. they took on a lot of debt to buy back our independence, but it was worth every penny to be able to, once again, have control over our their destiny. The company continued to innovate and grow and in 1982, they became a public company listed on NASDAQ. One of their innovations was a mail order prescription service founded in partnership with an HMO, Sanus, and the New York Life Insurance Company. That was the beginning of Express Scripts, which is now a Fortune 500 company. In 1987, Steinbaum became first chairman of the board of Express Scripts. In 1989, the retail drug chain portion of the business was acquired, and after a brief stint as head of Express Scripts, he retired from active business.
More From The Author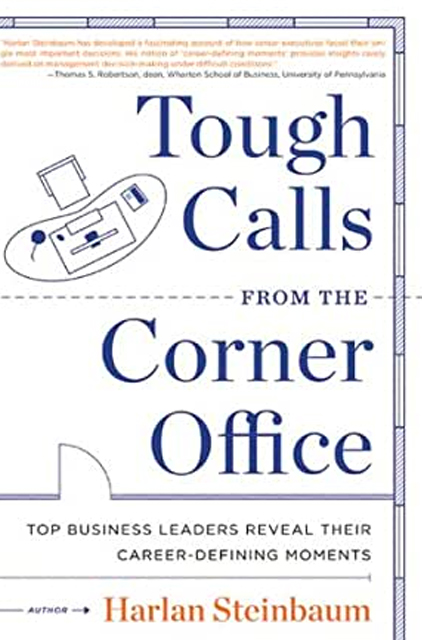 Tough Calls from the Corner Office
Harlan Steinbaum