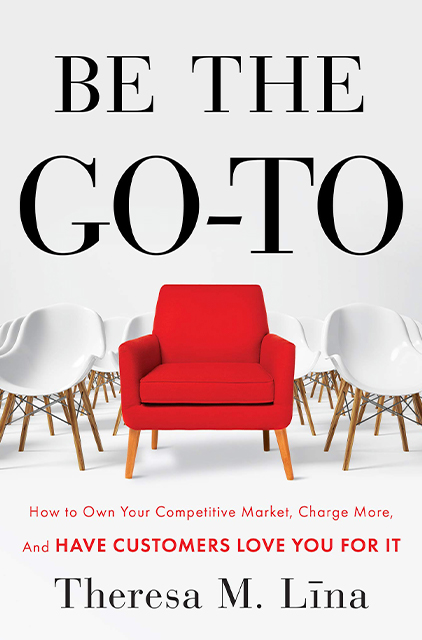 Be the Go-To
How to Own Your Competitive Market, Charge More, and Have Customers Love You For It
10min
reading time /
14min
listening time
About the Summary
The weakness with most marketing plans is that there is terrific analysis of the situation, the market, the competition, the strategy, and so forth – and then one giant bucket of tactics you may as well call "Stuff." Not so with Be the Go-To, where you'll find detailed tactics for confronting the commoditization challenge, embracing the advantages of being a Go-To, discovering what a Go-To brand does differently from other companies, how to gain market dominance step-by-step, and more.
In This Summary, You Will Learn:
How to set your business on a new, better path for market dominance.
How to use early momentum to fuel even greater growth and infiltration with your key audiences.
How to navigate the delicate world of client relationships to keep your perceived value at a maximum.
How to accelerate and reach greater heights and never rest on current success.
Buy the book at Amazon