JC Larreche
J.C. Larreche is Professor at INSEAD, the famous international business school, where he holds the Alfred H. Heineken Chair.
It was as a student at Stanford that he was first nicknamed "J.C." by his friends. It was also there, in the midst of Silicon Valley, that he developed an interest in the way some firms achieve exceptional growth while others don't. Since then, his research, teaching, and consulting activities have focused on the discovery of systematic and practical ways to help businesses achieve quality growth that is not only exceptional but also sustainable.
J.C. has always combined his academic life with a business career, and is particularly sensitive to the practical day-to-day realities which executives have to deal with. He is a renowned consultant with leading global corporations, most of them listed in the global Fortune 500. Aged just 35, J.C. was appointed a non-executive director of the multinational firm that became Reckitt-Benckiser, and he kept that position for an exceptionally long tenure of 18 years. He is the Founding Chairman of StratX a strategic development consultancy with offices in Boston, Paris and Tokyo.
His academic work concentrates on fostering the fundamental capabilities that impact a firm's ability to deliver growth and especially marketing excellence, customer focus, and innovation. J.C. is the author and co-author of many books and articles, including Markstrat, the leading strategic marketing simulation used by more than one million executives worldwide. He has won many awards, including Marketing Educator of the Year and BusinessWeek's European Case of the Year award. J.C. is also a respected executive educator whose programs are among the most highly rated in INSEAD's excellent portfolio.
More From The Author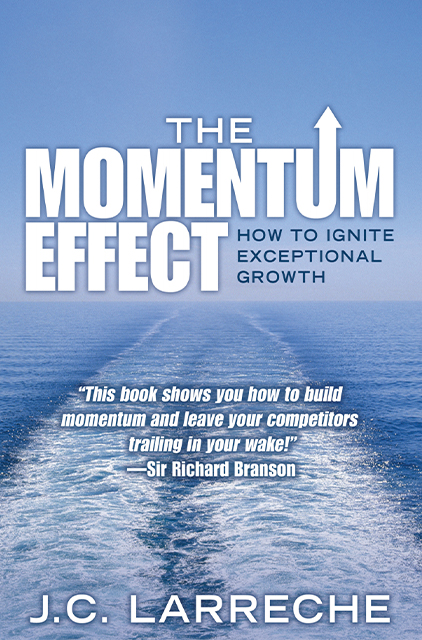 The Momentum Effect
JC Larreche