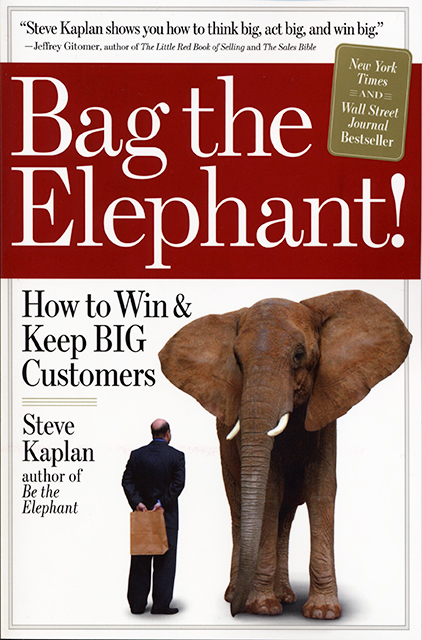 Bag the Elephant!
How to Win and Keep Big Customers
15min
reading /
23min
listening time
About the Summary
If you are the owner of a small or medium-sized business, Bag the Elephant! will show you how to find the big company (or "Elephant") that is right for your business and business needs, navigate your way through huge companies, identify and secure internal champions, build strong alliances, and position your selling approach for maximum effectiveness. Are you afraid that your company's culture won't be a good match for an Elephant's culture? Business expert Steve Kaplan explains how to align them to get the most out of your relationship.
In This Summary, You Will Learn:
Six keys to thinking like an elephant.
How to embrace the bureaucracy at large companies.
How to draw up your hit list.
How to recruit great champions.
Buy the book at Amazon