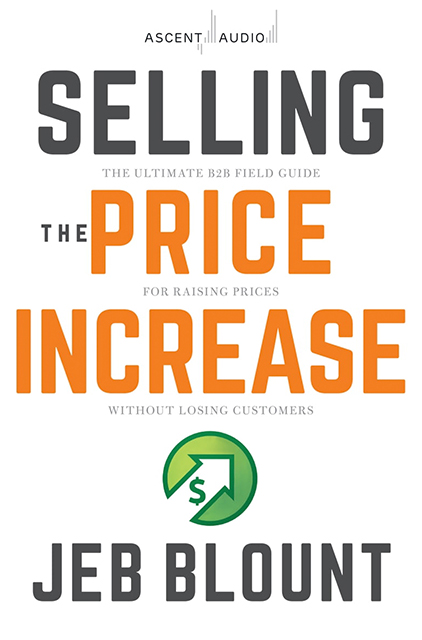 Selling the Price Increase
The Ultimate B2B Field Guide for Raising Prices Without Losing Customers
15min
reading time /
28min
listening time
About the Summary
In Selling the Price Increase: The Ultimate B2B Field Guide for Raising Prices Without Losing Customers, Jeb Blount shares the repeatable system that reduces anxiety, builds confidence, and is easy to learn, coach, and deploy in the field. This tactical field guide is for frontline sales professionals, account managers, and sales leaders who want strategies, tactics, and techniques for approaching customers confidently and gaining price increase acceptance without damaging long-term relationships.
In This Summary, You Will Learn:
How to disrupt the mindset of fear.
How to protect customer relationships.
The five-step price increase sales process.
Making the case for and closing a price increase.
Buy the book at Amazon