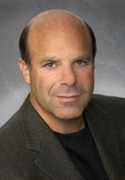 Steve Kaplan
Steve Kaplan is founder of The Difference Maker Inc., which provides a wide range of business tools to help companies of all sizes succeed. Kaplan has served as CEO of Bounty SCA, a company with 24 worldwide offices, where he grew revenue from $200,000 to $250 million in less than 10 years. He was also group president of Snyder Communications. He lives in Chicago.
Kaplan developed and used his Bag the Elephant strategy as the owner of a small business, first landing contracts with one of the biggest Elephants of all, Procter & Gamble, and then many other big customers before selling his company. Over the last decade, Kaplan has refined his strategy with 23 businesses he has led and the more than 100 companies with which he has consulted.
More From The Author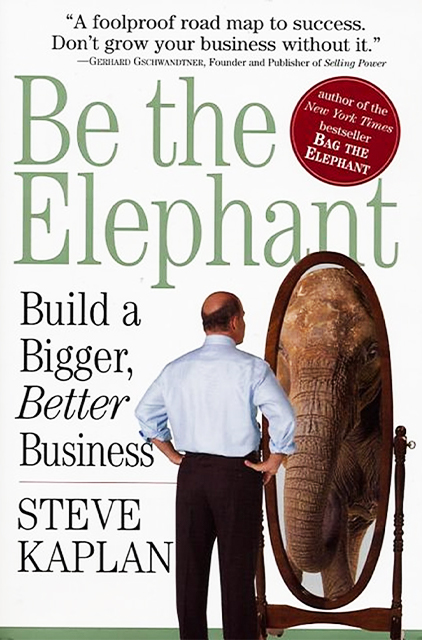 Be The Elephant
Steve Kaplan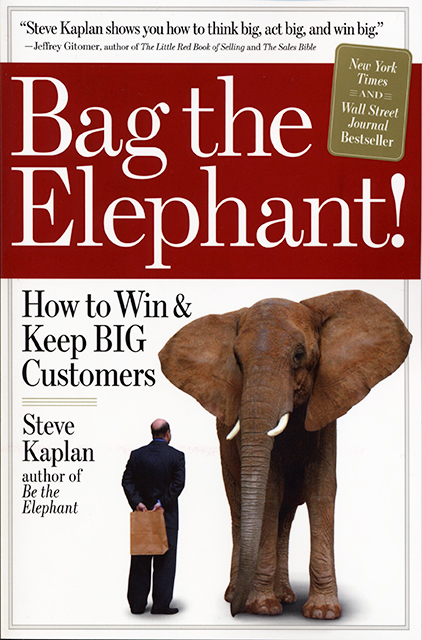 Bag the Elephant!
Steve Kaplan