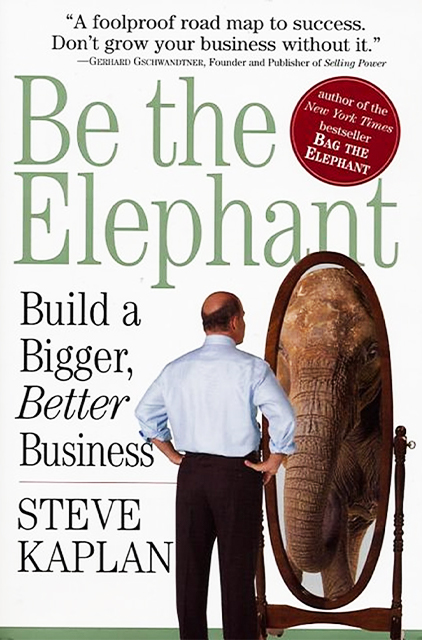 Be The Elephant
Build a Bigger, Better Business
15min
reading time /
18min
listening time
About the Summary
From the author of the best selling Bag the Elephant, Kaplan shows entrepreneurs and small business owners how to grow big enough to make an impact, remain financially healthy and be smart enough to dodge the "five killer mistakes."
In This Summary, You Will Learn:
How to solve the real issues faced by today's business owners, sales professionals and managers.
How to implement a process to grow your business safely and efficiently.
How to maximize the value of your products, your services and your business as a whole.
Why growth requires processes that allow you to execute on all facets of your new, bigger business.
Buy the book at Amazon