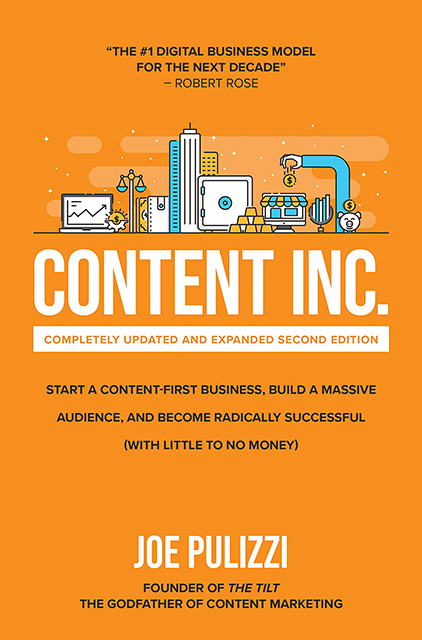 Content Inc.
How Entrepreneurs Use Content to Build Massive Audiences and Create Radically Successful Businesses
15min
reading /
18min
listening time
About the Summary
Joe Pulizzi, founder of several startups, reverse-engineers the traditional entrepreneurial model for success by shifting focus from first creating a product to getting customers first and then developing products. The revelation is once a loyal audience is built, the people can be sold almost anything. Six steps provide the framework for visualizing, launching and monetizing a business.
In This Summary, You Will Learn:
Why you should build an audience before you develop products.
The 3 ingredients of the "sweet spot" and how to find them.
How to develop unique content and find your audience.
How to diversify your offerings.
Strategies for monetizing your Content Inc. model.
Buy the book at Amazon