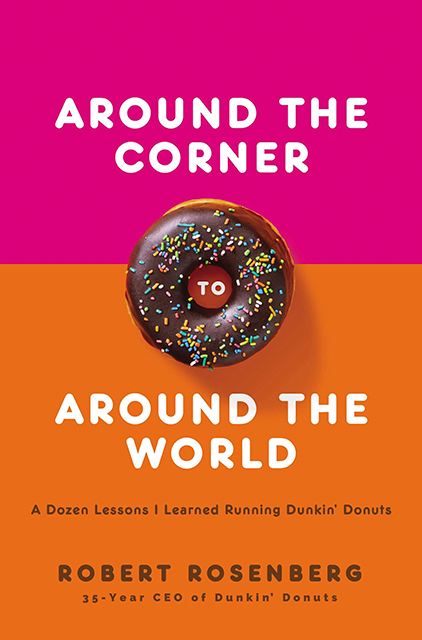 Around the Corner to Around the World
A Dozen Lessons I Learned Running Dunkin' Donuts
15min
reading /
22min
listening time
About the summary
In Around the Corner to Around the World, Robert M. Rosenberg shares his insider perspective on all the dramatic highs and lows that are part of the Dunkin' Donuts story, to guide you to your own success. Let Rosenberg's compelling story inspire you to create your own.
In This Summary, You Will Learn:
The dramatic story behind the rise of one of the world's iconic brands and one of the most successful CEO runs in modern business history.
The characteristics of a successful company through all phases of growth.
Twelve key lessons offering critical insights for business leaders and managers.
Buy the book at Amazon