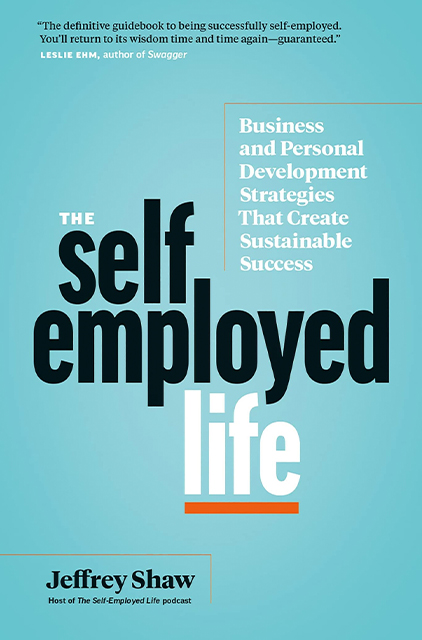 The Self-Employed Life
Business and Personal Development Strategies That Create Sustainable Success
10min
reading time /
15min
listening time
About the Summary
In this summary of The Self-Employed Life, you'll benefit from the collected expertise of small business consultant and host of The Self-Employed Life podcast Jeffrey Shaw as he shares the principles of personal development that lead to career development in the field of self-employment. In the end, you'll receive a path forward in self-employment that will allow you to create the success you want and the life you want. As Shaw says, "You may be in business for yourself, but you're not in business by yourself."
In This Summary, You Will Learn:
How to remove limited thinking and establish forward-thinking mindsets.
Marketing, business models, systems, and other tools for growing your business.
Efficient and effective habits to even out the ups and downs of self-employed life.
A holistic approach to self-employment that brings long-term success and personal fulfillment.
Buy the book at Amazon