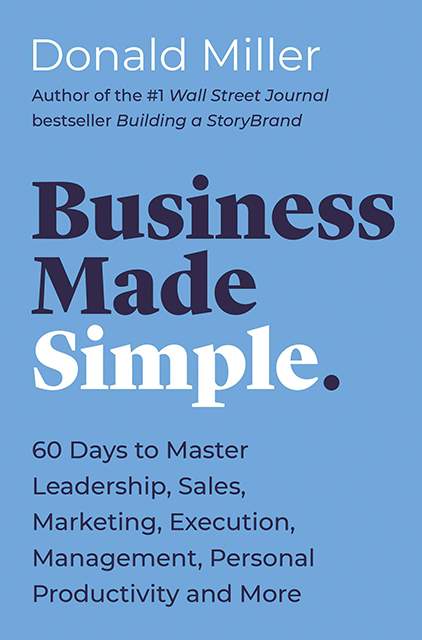 Business Made Simple
60 Days to Master Leadership, Sales, Marketing, Execution, Management, Personal Productivity and More
15min
reading /
19min
listening time
About the Summary
Author Donald Miller knows what it takes to grow a career and create a company that is healthy and profitable. His book, Business Made Simple, covers the key areas in which successful leaders and their businesses excel, such as character, leadership, messaging, management, execution, and more. This is the must-have guide for anyone who feels lost or overwhelmed by the modern business climate, even if they attended business school. Learn what the most successful business leaders have known for years, through the simple but effective secrets shared in this groundbreaking guide.
In This Summary, You Will Learn:
The qualities of good character that lead to success.
The importance of reflection and prioritizing for your productivity.
How to create stories that cast your customer as the hero and you as the guide.
The difference between management and execution – and strategies for succeeding at both.
Buy the book at Amazon