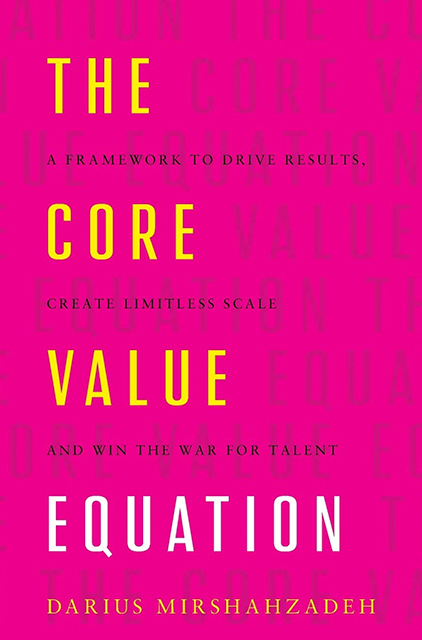 The Core Value Equation
A Framework to Drive Results, Create Limitless Scale and Win the War for Talent
About the Summary
As a CEO, three of the biggest challenges you will face include making tough decisions in less than clear situations, creating and maintaining a consistent culture, and attracting the right people who fit that culture. These problems often make or break a company, and you must learn how to tackle them in order to create and grow a business that you recognize and can manage effectively. In The Core Value Equation, Darius Mirshahzadeh explains how creating and implementing core values is the key to tackling all of these problems.
In This Summary You'll Learn:
Why core values matter in business.
How to create core values for your business.
How to create and implement an invisible scale.
How to use core values when making decisions and hiring.
Buy the book at Amazon