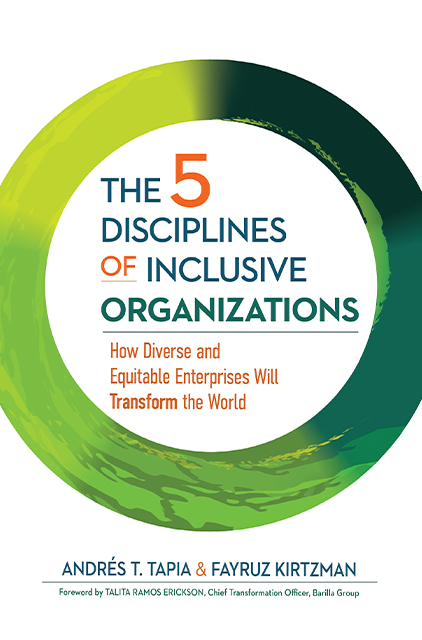 The 5 Disciplines of Inclusive Organizations
How Diverse and Equitable Enterprises Will Transform the World
15min
reading /
28min
listening time
About the Summary
Organizational diversity, equity, inclusion are not simply an end in themselves, they are a means to achieving comprehensive sustainability for customers, communities, all while still satisfying shareholders focused on profitability. In The 5 Disciplines of Inclusive Organizations: How Diverse and Equitable Enterprises Will Transform the World, co-authors Andrés Tapia and Fayruz Kirtzman leverage their decades of direct work and data to show how to make your organization a systematic, process-oriented engineer of change.
In This Summary, You Will Learn:
How organizations can progress from Basic to Leading Edge.
Each of the five disciplines of inclusive organizations.
Structural and behavioral indicators for each discipline.
Maturity measures that exemplify the achievement of each discipline.
Buy the book at Amazon