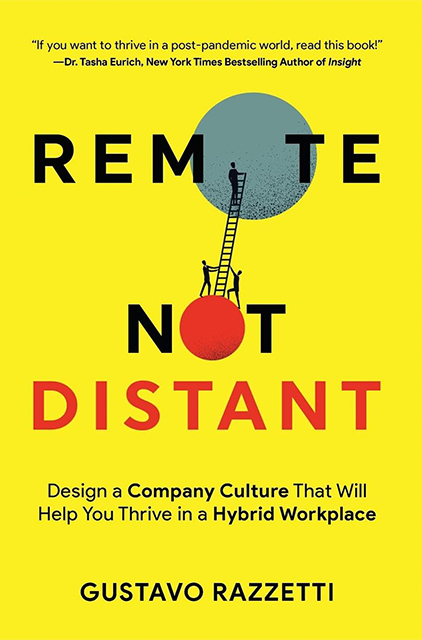 Remote Not Distant
Design a Company Culture That Will Help You Thrive in a Hybrid Workplace
15min
reading time /
27min
listening time
About the Summary
CEOs still believe that company culture is only achieved when people are together. But it doesn't have to be that way. You can work remotely and still be connected. You don't need an office to feel like you're part of a team. As companies are once again postponing returning to the office, there is a unique opportunity to reset the culture and leverage the best of both worlds: in-person and remote. Now more than ever, a strong culture is crucial for driving positive results. In Remote Not Distant: Design a Company Culture That Will Help You Thrive in a Hybrid Workplace, author Gustavo Razzetti will help you build an anywhere/anytime culture to adapt and succeed in a hybrid workplace.
In This Summary, You Will Learn:
What company culture is and why it matters.
Five mindset shifts required to succeed in a hybrid workplace.
Six modes of collaboration for distributed teams.
Five hybrid work models that release agility.
Buy the book at Amazon