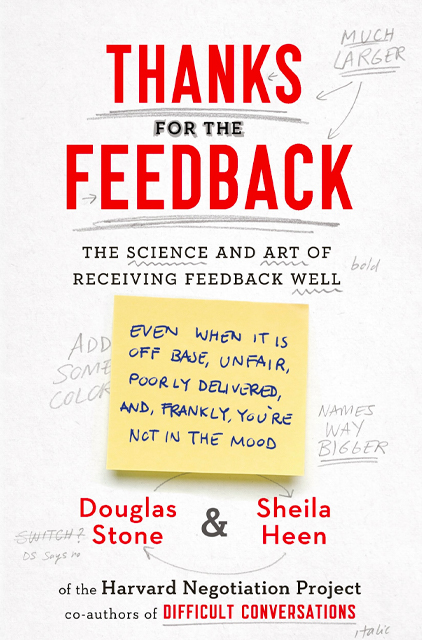 Thanks for the Feedback
The Science and Art of Receiving Feedback Well
15min
reading /
20min
listening time
About the Summary
Receiving feedback is essential for healthy relationships and professional development, but we dread it and often dismiss it. Authors Stone and Heen explain why getting feedback is so crucial yet so challenging, and they offer a powerful framework for interpreting comments, evaluations, and unsolicited advice in ways that enable effective learning.
In This Summary, You Will Learn:
How to identify truth, relationship and identity triggers that block learning.
How to separate appreciation, coaching and evaluation.
How to dismantle distortions and draw boundaries in the face of unrelenting criticism.
How to uncover blind spots to see hidden impacts of our behaviors.
Buy the book at Amazon