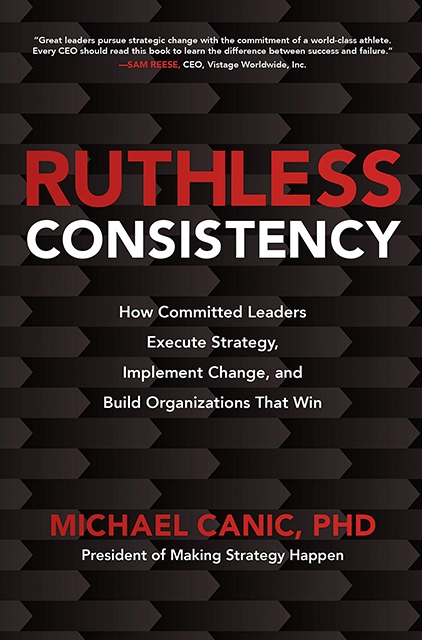 Ruthless Consistency
How Committed Leaders Execute Strategy, Implement Change, and Build Organizations That Win
15min
reading /
21min
listening time
About the Summary
In Ruthless Consistency, author Michael Canic identifies the three surprising reasons most strategic change initiatives fail: Leaders unwittingly send mixed messages that demotivate their people and undermine those initiatives. Leaders focus on what they do instead of what their people experience. Leaders are not as committed as they think they are or need to be. The antidote to these problems? Ruthless consistency.
In This Summary, You Will Learn:
3 principles you need to succeed.
How to stop strategic planning and embrace strategic management.
How to be a coach, not just a manager.
How to overcome the 3 enemies that undermine commitment.
Buy the book at Amazon