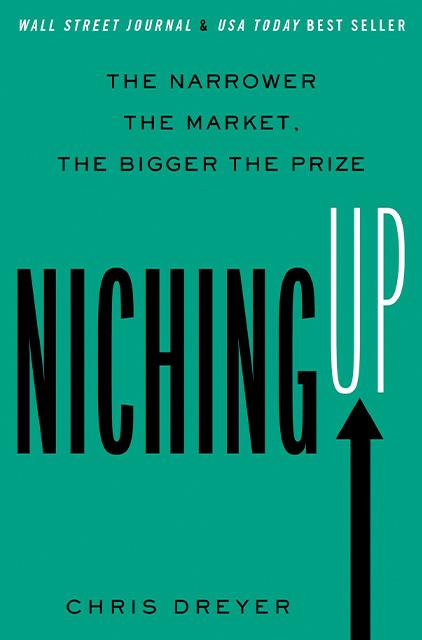 Niching Up
The Narrower the Market, the Bigger the Prize
10min
reading /
12min
listening time
About the Summary
In Niching Up: The Narrower the Market, the Bigger the Prize, Chris Dreyer reveals the path to enduring notoriety and long-term profitability by way of a streamlined, specialized market focus. He debunks the myths associated with selecting a specific target and shares his stories of making it big by reducing his prospects. Sometimes success is about having the right mindset. Through Chris's personal stories of lessons learned and how he's learned them, you'll realize that good opportunities come to those who simplify.
In This Summary, You Will Learn:
How to see your business through the niching lens.
The benefits of niching.
How to apply niching to any business vertical.
How to figure out if niching is right for you.
How to niche with the data you already have.
Buy the book at Amazon