Sunil Gupta
Sunil Gupta is Meyer Feldberg Professor of Business at the Columbia Business School, Columbia University, New York. He has also taught at UCLA and the Harvard Business School; conducted seminars and consulted with companies worldwide; appeared on CNN, BBC, and PBS; and been quoted in many publications, including The New York Times, The Financial Times, and The Washington Post.
Gupta's expertise is in marketing strategy, pricing and customer management. He has published extensively on these topics. His research papers have won several awards. He serves on the editorial boards of six journals.
Gupta is the co-founder and president of the EX Group, a strategic consulting group that specializes in customer management.
More From The Author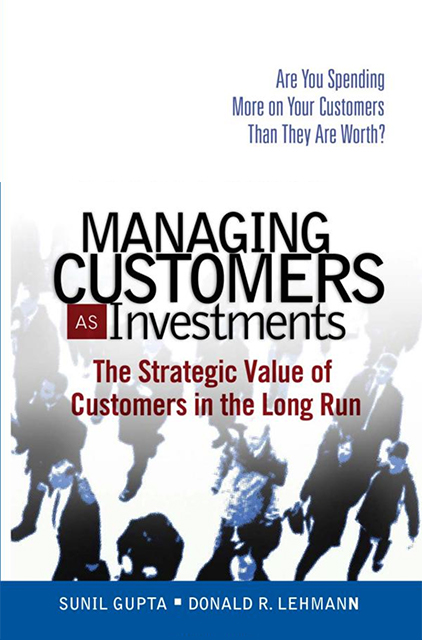 Managing Customers as Investments
Sunil Gupta,
Donald Lehmann