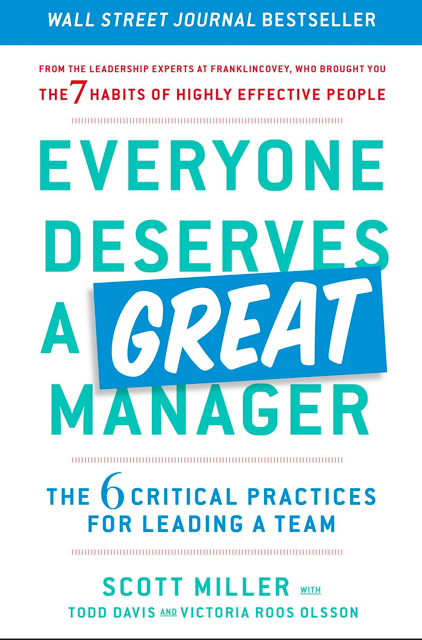 Everyone Deserves a Great Manager
The 6 Critical Practices for Leading a Team
15min
reading /
20min
listening time
About the Summary
Franklin Covey's Everyone Deserves a Great Manager delivers the guidance you need when you're promoted: the support, understanding, strategies, and tactics to develop as a leader and turn your people into an engaged, high-performing team. Based on nearly a decade of research, the six critical practices that are identified will give you a head start in building the competence and confidence you need to succeed as a first-time manager.
In This Summary You'll Learn:
To develop a leader's mindset.
To stop monitoring your people and, instead, coach and support them.
To use the FranklinCovey Change Model to steward your people through challenging organizational changes.
To manage your time and energy and coach your team to do the same.
Buy the book at Amazon