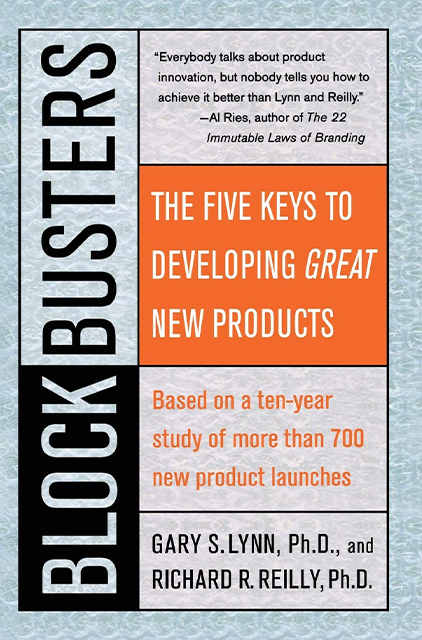 Blockbusters
The Five Keys to Developing GREAT New Products
15min
reading /
22min
listening time
About the summary
All companies, no matter what size or in what industry, need to generate innovative new products and services if they are to succeed. One innovative product can alter the future of a single company, lead to entirely new families of products, and may even usher in a whole new industry. In Blockbusters, Lynn and Reilly share the results of their exhaustive study of highly successful new product development teams. The study, as shown in detail in this summary, reveals the five critical practices that all successful new-product teams must follow. These practices range from developing "Product Pillars" — clear parameters for the product — to the uninterrupted exchange of information.
In This Summary, You Will Learn:
Why the development of blockbuster products requires the full commitment of top management.
How customers can point the way toward the best new product ideas.
The secret of "lickety stick" improvisation.
What the power of unconstrained information sharing is.
How new product development teams benefit from disagreement, but not dissension.
Why companies learning the five best practices of new product development should start small.
Buy the book at Amazon