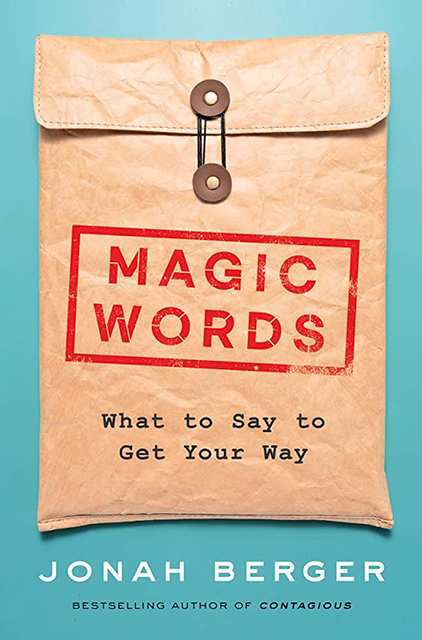 Magic Words
What to Say to Get Your Way
15min
reading /
28min
listening time
About the Summary
What we say matters, but some words are more impactful than others. The right words, used at the right time, can change minds, engage audiences, and drive action. In Magic Words: What to Say to Get Your Way, author Jonah Berger uncovers the hidden science behind how language works and more importantly, how we can use it more effectively to persuade others, deepen relationships, and be more successful at home and at work using six types of magic words.
In This Summary, You Will Learn:
The power of magic words.
How to activate identity and agency.
How to ask the right questions.
The importance of harnessing similarities, and differences.
Buy the book at Amazon