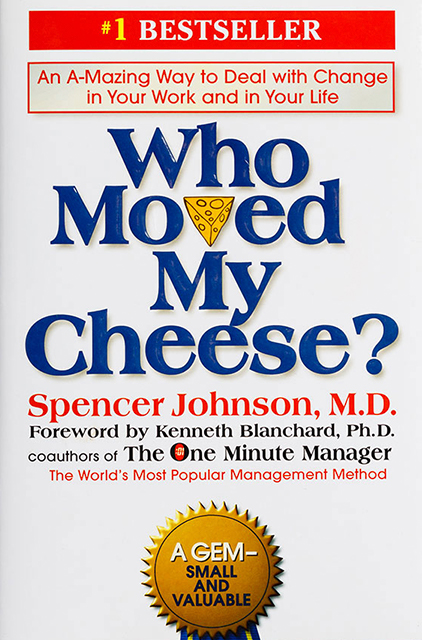 Who Moved My Cheese?
An Amazing Way to Deal with Change in Your Work and in Your Life
About the Summary
The value of this simple parable will be found in how you interpret it and apply it to your own life. This story was created by Dr. Spencer Johnson to help him deal with a difficult change in his own life. It has been shared worldwide for decades and credited with improving careers, businesses, marriages, and lives along the way. Who Moved My Cheese? offers a taste of something sweet that offers pure insights to benefit from and savor for a lifetime.
Buy the book at Amazon