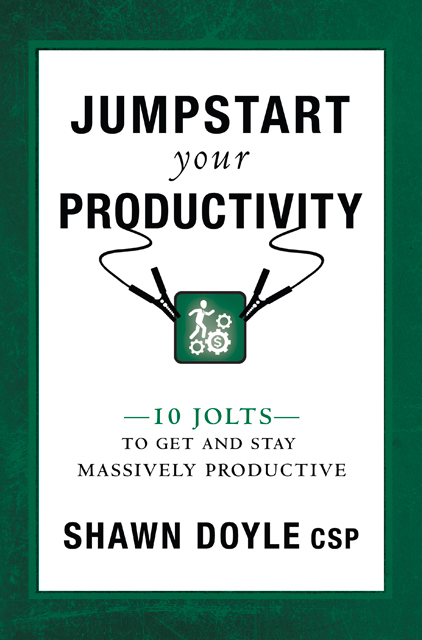 Jumpstart Your Productivity
10 Jolts to Get and Stay Massively Productive
About the Summary
In Jumpstart Your Productivity, nationally known speaker, author, and coach Shawn Doyle shares simple, easy tips and techniques for getting and staying productive. Doyle offers advice on how to choose a time management system, better plan your activities, and make a to-do list that works for you. Becoming more productive is about properly setting goals and achieving them to the best of your ability. Doyle shows you how.
In This Summary You'll Learn:
Ways to help you get and stay massively productive.
How to select and use a quality time management system.
How to detect and eliminate productivity vampires.
How to make and keep an effective to-do list.
Buy the book at Amazon