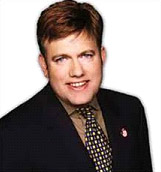 Dr. Frank I. Luntz
Frank Luntz is one of the most honored communication professionals in America today. "The Nostradamus of pollsters," said Sir David Frost, Time magazine named him one of "50 of America's most promising leaders aged 40 and under" and he is the "hottest pollster" in America according to the Boston Globe. Frank was named one of the four "Top Research Minds" by Business Week and was a winner of the coveted Washington Post "Crystal Ball" award for being the most accurate pundit.
Frank is the author of The New York Times best seller Words that Work: It's Not What You Say it's What People Hear. Now out in paperback, the book explores the art and science of language creation, and was awarded the 2008 Audie Award for the best business information/educational audiobook of the year.  His latest book, "What Americans Really Want … Really" addresses the private hopes, dreams and fears of the American people, and has been nominated for the 2010 Audie Award for the year's best non-fiction audiobook.  He has written about language for The Wall Street Journal, The New York Times, The Los Angeles Times, the Financial Times, The Times of London, and The Washington Post.
When he is not consulting, Dr. Luntz can often be found in front of a classroom. From 1989 until 1996, he was an Adjunct Professor at the University of Pennsylvania. He has also taught courses at Harvard and George Washington University.
Frank graduated from the University of Pennsylvania with an honors Bachelor of Arts degree in history and political science, and was awarded a Thouron Fellowship.  He received his Doctorate in Politics at the age of 25 from Oxford University. He spoke for 24 straight hours as part of the Oxford Union Society's Guinness World Book of Records debate. In the spring of 1993, Frank was named a Fellow at Harvard University's Institute of Politics, the second youngest individual ever to receive this honor.
More From The Author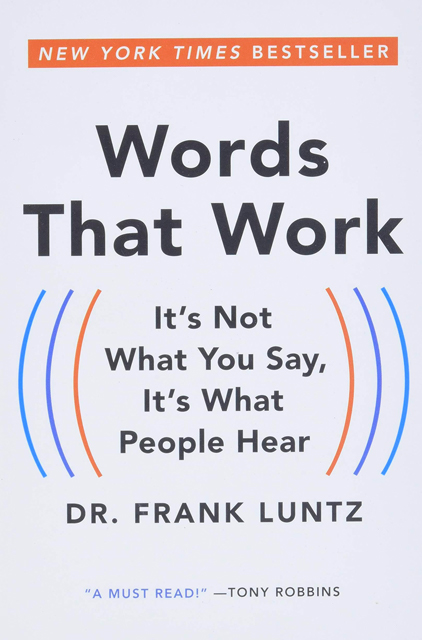 Words that Work
Dr. Frank I. Luntz